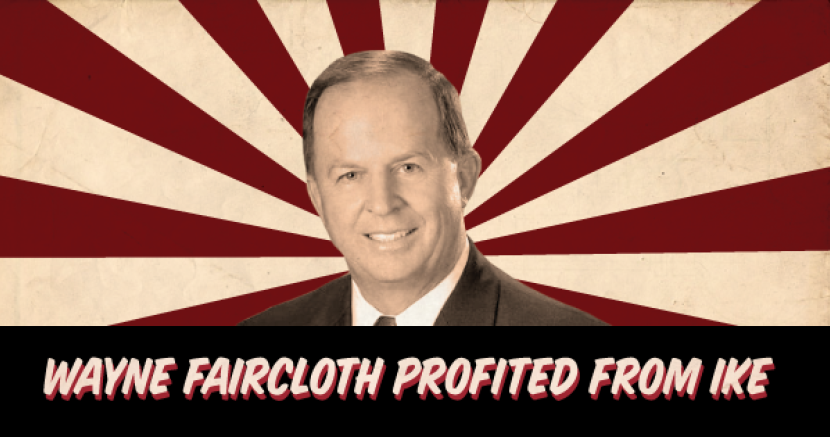 Insurance Salesman Wayne Faircloth Profited From Ike's Destruction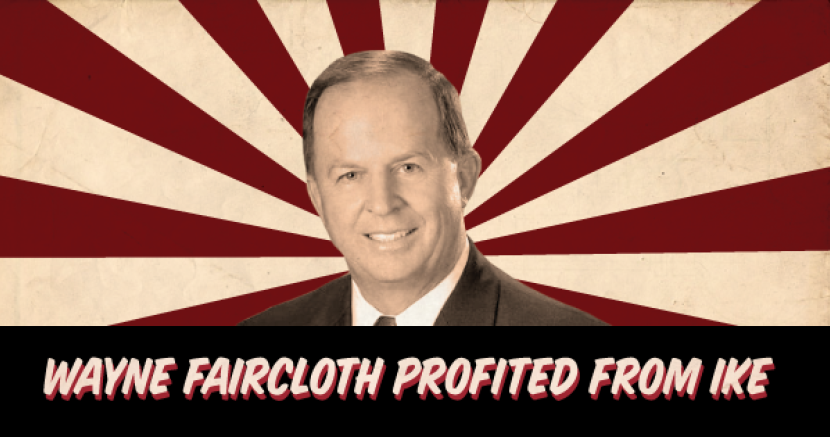 The race for Galveston's House District 23 seat in the Texas Legislature features insurance salesman Wayne Faircloth - who may be the most corrupt politician running for the Legislature.
A new TV ad slams Faircloth for profiting from Hurricane Ike's destruction in 2008, pointing out that Faircloth made "hundreds of thousands selling storm insurance policies. But when families and small businesses hit by Ike tried to collect, Faircloth's company denied their claims."
The Houston Chronicle referenced Faircloth's corrupt practices in its endorsement of his opponent, Democrat Susan Criss:
Faircloth, an insurance agent, is backed by insurance companies, who are not much loved in a region that had problems with them following Hurricane Ike in 2008. Faircloth's campaign comes right out of the Republican textbook - less regulation and secure the border...[Criss] wants insurance companies to treat people fairly. We agree, so we endorse Susan Criss for District 23.
The conservative pro-education group, Texas Parent PAC, also endorsed Criss over Faircloth, in what some experts are calling the closest race for the Texas Legislature this cycle. We laid out more background in the race in our 2014 Harris / Galveston County Voter Guide.
Watch the TV ad below. Early vote continues through Halloween on October 31. Know what you need, where to get it, and where to vote.
MORE
sds