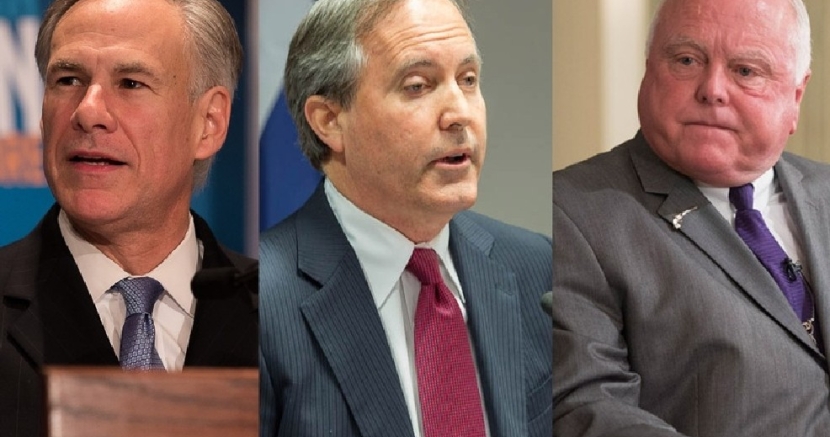 The Emergency Leave Scandal is Worse Than You Think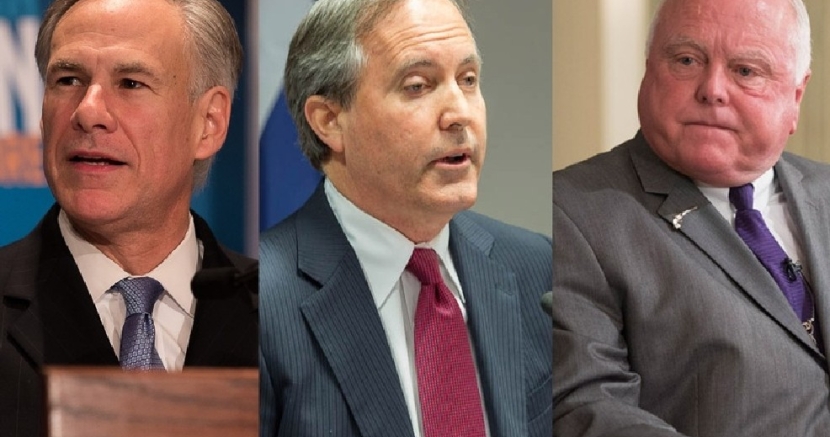 Attorney General Ken Paxton, Land Commissioner George P. Bush and Agriculture Commissioner Sid Miller are among the culprits abusing the emergency leave provisions.
The use of "emergency leave" was once so restricted that the Texas Legislature in 2013 passed a bill making it clear that state employees called to duty in the National Guard or other military services would be granted the leave.
This view puts the lie to some state leaders' claims today that the emergency leave provision is so expansive it can be used for severance packages – essentially hush money to keep former employees quiet.
Former Sen. Leticia Van de Putte clarified the emergency leave provision after many state agencies made it tough for our military men and women to keep their state pay. At the time, no one in state government thought of emergency leave as anything but temporary leave, certainly not taxpayer-funded bonuses, severance pay or hush money.
Texas Monthly named Van De Putte a "Best" legislator in 2013, citing her commitment to military families as a reason why.
According to the Dallas Morning News, "scores" of employees have been paid tens of thousands of dollars after they'd departed their jobs.
Attorney General Ken Paxton, Land Commissioner George P. Bush and Agriculture Commissioner Sid Miller are among the culprits abusing the emergency leave provisions. In return, employees were forced to sign documents promising to keep their agencies' secrets. Those documents are probably not worth the paper they are printed on because the emergency leave deals may be illegal or at the least unauthorized by state law.
Let this sink in. Back in 2013 state agencies were making it hard for our military service men and women to get emergency leave when called up for a national emergency, a foreign war, or border security. Now, state employees get the bonus pay for work never performed if they just promise to keep their mouths shut.
Is there a better example of the sinking morality of Texas state government's current leadership?
Of course, self-congratulatory leaders like Gov. Greg Abbott speak out against such corruption – but only after the fact. He's for locking the stables after all the horses have been stolen. Abbott and Texas Comptroller Glenn Hegar have now asked state agencies to quit the abuse of emergency leave. What courage.
We've been here before. The money's gone, the corrupt practices are historical fact, and then and only then do Abbott and others speak out in a half-baked CYA kind of way that does nothing to curb corruption.
It happened with the scandal at the state's cancer research fund, CPRIT. Abbott, then Attorney General, was also on the oversight board of that agency when money meant to find cures for cancer went instead to political cronies.
It happened with the multi-million-dollar waste at then-AG Abbott's own Child Support Enforcement Division, which is hundreds of millions over budget with a still uncompleted data management contract. It happened with the other crony outsourcing scandals at the Health and Human Services Commission.
The pattern is very clear. State leaders are unconcerned with stopping corruption as long as they don't get accused after the fact with being soft on it. The signal they send throughout state government is, "Do what you will, but expect a press release from us criticizing you if you get caught."
In the case of the emergency leave scandal, the pattern is particularly disturbing for the reason noted above. Just three years ago the Legislature had to clarify the law to support state employees who were also members of the National Guard or other military service. Van de Putte's move was a patriotic one. It facilitated first responders' ability to protect and secure our state and nation.
And now emergency leave provisions are being used for opposite purposes. Taxpayer money is being used to buy silence from former employees. That is ultimately a practice that makes us all less secure – no matter what agencies are involved – by making our government less accountable.
It's time Texas found some state leaders who would stop the corruption before we read about it in the newspapers.
Copyright, Harvey Kronberg www.quorumreport.com, All rights are reserved. Reprinted with permission.