Best of the Week: Speaking of Racism
A straight-to-the-point curation of this week's suggested content for progressives to read and watch.
WATCH: Texas lawmakers – led by Rep. Helen Giddings (D–DeSoto) – denounced racism and terrorism in Charlottesville.
THINGS TO READ
THINGS TO WATCH, LISTEN
WAYS TO ACT
FACEPALM
This ruling marks the SEVENTH time Texas Republicans have been ruled racist by federal courts.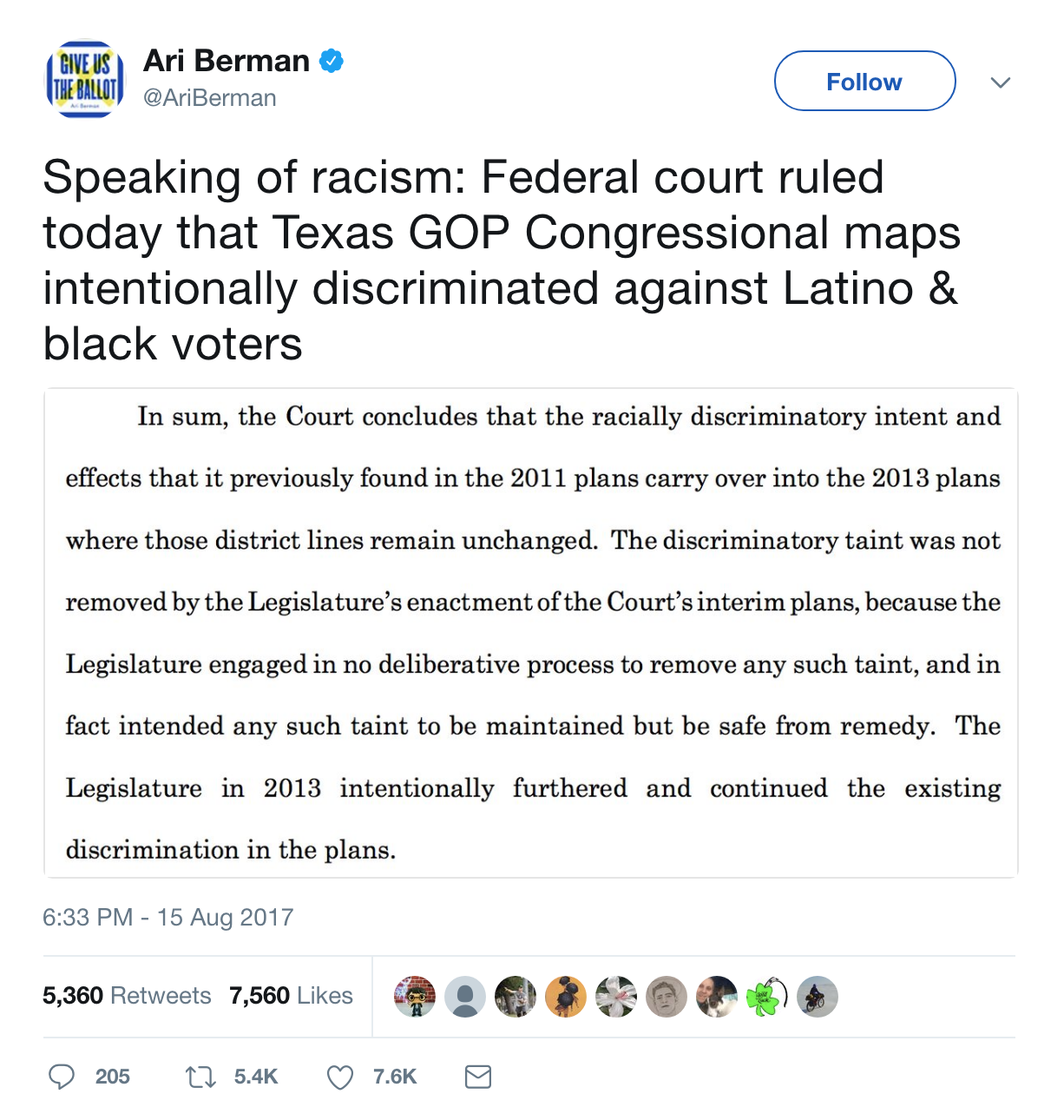 DONATE
Your donation supports our media and helps us keep it free of ads and paywalls.