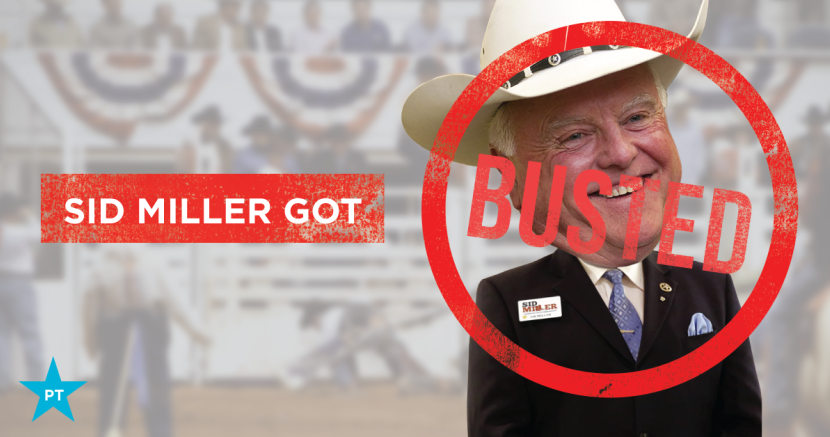 Progress Texas Complaint Against Sid Miller Leads to Travis County DA Investigation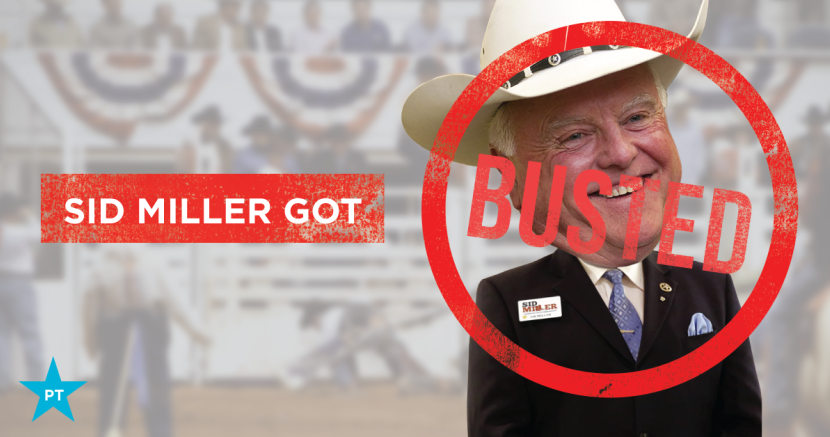 Bad news for one of the worst elected officials in Texas...
Sid Miller was named one of Donald Trump's advisors last Thursday.
And amazingly, that's not the worst thing that happened to him.
The criminal investigation into Texas Ag Commissioner Sid Miller is now under review by the Travis County District Attorney. This is the latest development in a process that began in response to a criminal complaint filed by Progress Texas.
Republican politicians like Sid Miller - who think they're above the law - need to be held accountable for their criminal conduct just like everyone else.
The Houston Chronicle was the first to report:
"We received the investigation (from the Texas Department of Public Safety) earlier this week," said the prosecutor, Gregg Cox, the head of Travis County's Public Integrity Unit. "It is under review."

[...] The Texas Department of Public Safety opened an investigation in response to two complaints filed by Progress Texas, a liberal advocacy group.
The investigation concerns two illegal trips Sid Miller took using your tax dollars:
The first was his "Jesus Shot" Trip to Oklahoma, where he used taxpayer money for a controversial shot that cures "all pain."
 
The second was his Mississippi Rodeo Trip, where he used taxpayer money to compete - and didn't even pretend there was any state business.
 
Progress Texas has filed complaints with the Texas Rangers for each instance of apparent illegal activity. The two complaints are believed to be the first filed against a statewide elected official since Texas' new ethics watchdog system took effect.
Resource: Progress Texas' Complaints Against Sid Miller
Oklahoma "Jesus Shot" Trip - 3/21/16
Mississippi Rodeo Trip - 4/13/16