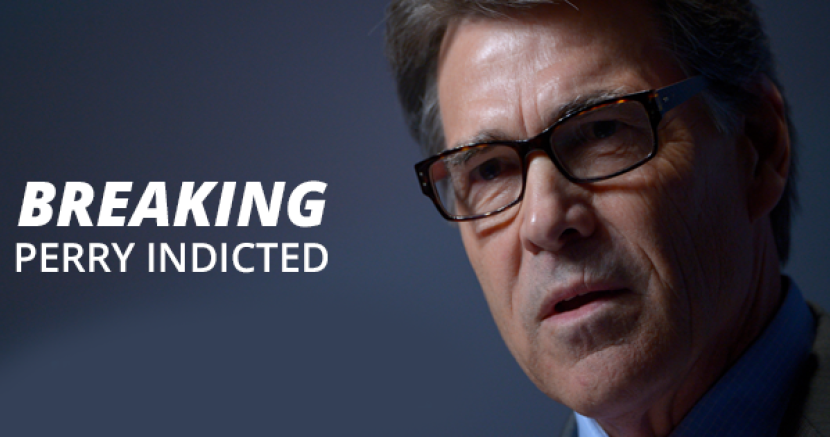 BREAKING: Rick Perry Indicted on Two Criminal Charges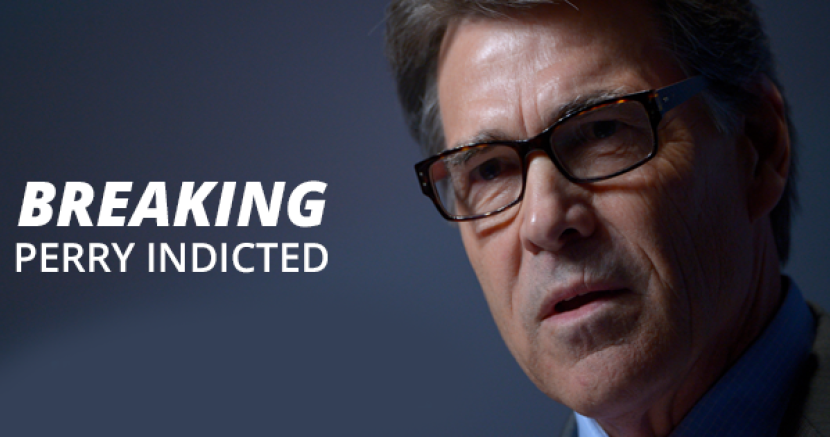 Governor Rick Perry was indicted by a grand jury today on two criminal charges, coercion and abuse of power, after a four-month investigation by a Republican special prosecutor. 
The indictment is the result of Rick Perry attempting to use the Office of Governor and taxpayer money to bribe an elected official to quit office. Perry has since billed taxpayers for his legal defense at a rate of $450 an hour, so far totaling more than $40,000.
Progress Texas Executive Director Ed Espinoza released the following statement about Perry's indictment:
"Rick Perry's track record of insider conduct is shameful and reflects a disturbing pattern of Republican misconduct. Now Perry will have to get booked, have his mugshot taken and his fingerprints recorded.

But questions remain. At any point, has Attorney General Greg Abbott - the state's watchdog - advised or condoned these actions? Government is supposed to be for the people, but with these guys - it's just for insiders."
The indictment of Gov. Perry's staff is the latest scandal to hit Texas Republicans. The head of the Cancer Research Fund was already indicted in connection with illegally awarding $11 million in cancer funds to a major Perry and Abbott donor. Republican Ken Paxton, running to replace Abbott as Attorney General, also recently confessed to committing a felony and faces possible disbarment and criminal prosecution.
Check out this handy list of ten facts you need to understand the criminal charges against Rick Perry.