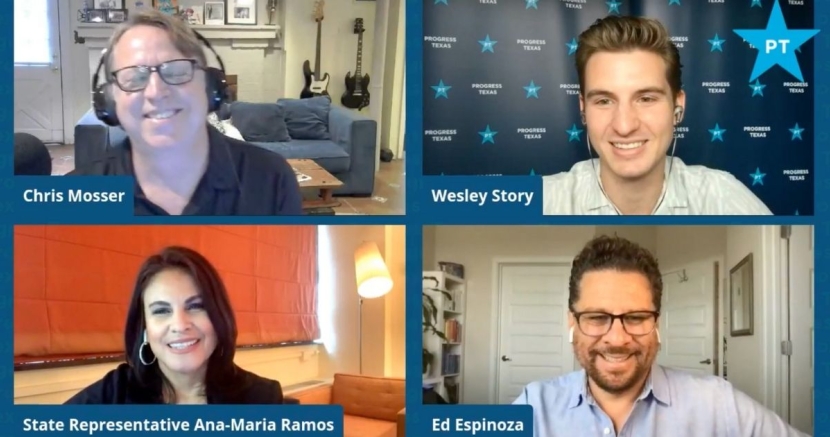 Progress Texas Podcast with State Rep. Ana Maria Ramos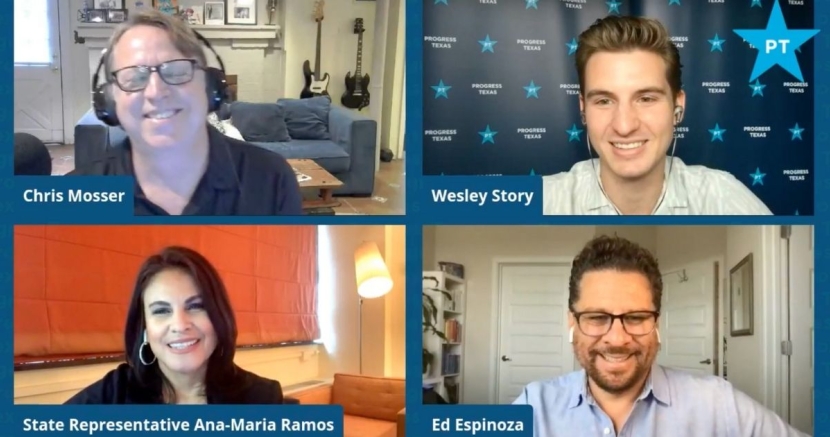 Check out our latest podcast with State Rep. Ana-Maria Ramos
State Rep. Ana-Maria Ramos joins us this week live from Washington, D.C. as Texas House Dems advocate for voting rights legislation at the federal level. Ed, Wesley and pinch host Chris Mosser ask for an update on how the D.C. Dems are holding up, her take on the national press, the attention from the U.S. Congress they've gained, what's at stake - and what's coming next.
You can check it all out here: 
If you're looking for a way to send support the Texas Democrats fighting to protect voting rights in DC, sign our petition to say thank you! 
Click here to listen to previous podcasts from the Progress Texas team.